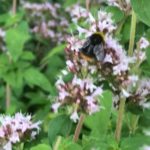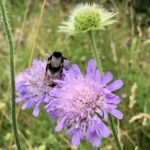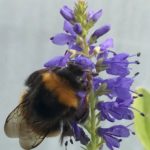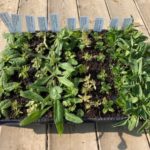 Bees and butterflies wildflower plug plant collection
£47.00 – £88.00
These native wildflowers are suitable for planting into any area in the garden to attract bees, butterflies and other insect pollinators.
The Bees and butterflies plug plant collection will contain a selection of at least 9 species chosen by us from the following list:
Common Knapweed, Greater knapweed, Birdsfoot trefoil, Red clover, Self heal, Cowslip, Kidney vetch, Wild marjoram, Field scabious, Meadow vetchling, Cuckoo flower, Agrimony, Viper's bugloss, Greater stitchwort, Teasel, Rock rose, Primrose, Wild wallflower, Toadflax, Spiked speedwell, Evening primrose, Small scabious
Other species may be included depending on availability.
Our Bees and butterflies wildflower collections contain either 54 or 108 plants including at least 9 species from the list given, selected in multiples of 6. However if you prefer to choose your own species and numbers of plugs, you can of course order from the plant sections of this website.
We recommend planting 6 plugs / sqm depending on the species and the site. Our 59ml square plug plants grown in peat free compost are a good size for water retention which will help their survival rates after planting. Regular watering is advised if possible until they are established, but is not essential depending on the weather and location.
The Bees and butterflies wildflower plug plants are ideal to attract a range of bees, butterflies and other insect pollinators to the garden.
For more help see our article How to Choose and Use Plug Plants or contact us with your enquiry and we are always happy to help and advise.
Plug plants are available for much of the year although the best time to plant is usually from March – May and September – October depending on the weather and location.